At Joan West Car Sales, we aim to take the hassle out of buying a car.


Joan has over 30 years experience in the business and has won multiple awards for her customer care and service. Your peace of mind is our number one priority. Joan West Car Sales is your leading used car dealer in Huddersfield. Let our experts guide you seamlessly through the process of buying or selling your car. Visit our spacious indoor showroom in Huddersfield today, or call one of our friendly consultants for more information.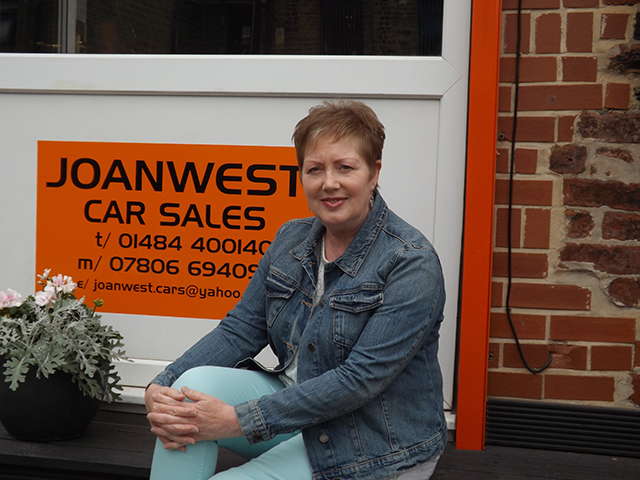 Joan West
Joan left school a long time ago with no real idea of what she wanted to do, she worked in the Bus industry for a number of years reaching the position of Depot Controller and then decided to change careers completely. That led to moving to a sales environment, including sales consultant and business manager, mainly for big Dealer groups including Toyota, Volvo and Ford.

In 2013 after selling cars for nearly 25 years, Joan took the plunge and set up on her own with just one car.


"We never pressurise people into buying cars, we let them spend as much time as they want looking, checking them out and taking them for test drives, it's a big decision and they need time to make it. Cars are mechanical objects that sometimes develop issues, it's how we handle those problems afterwards that make us a bit different from the rest."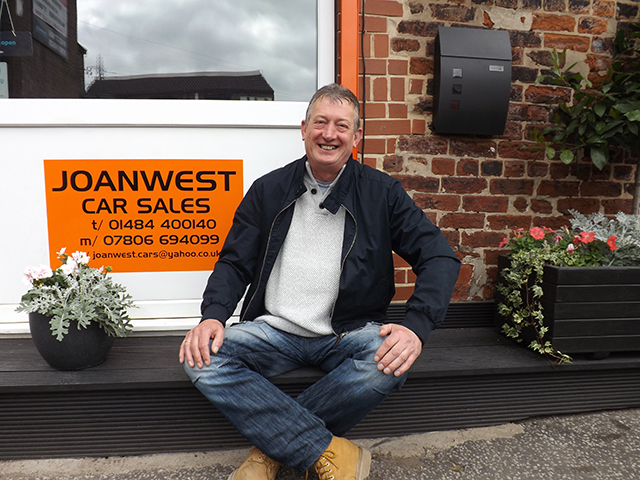 JD
JD is Joan's partner, he works full time at another job but comes and helps wherever and whenever he can, his contribution to the business has been invaluable, he gets paid with Jam doughnuts.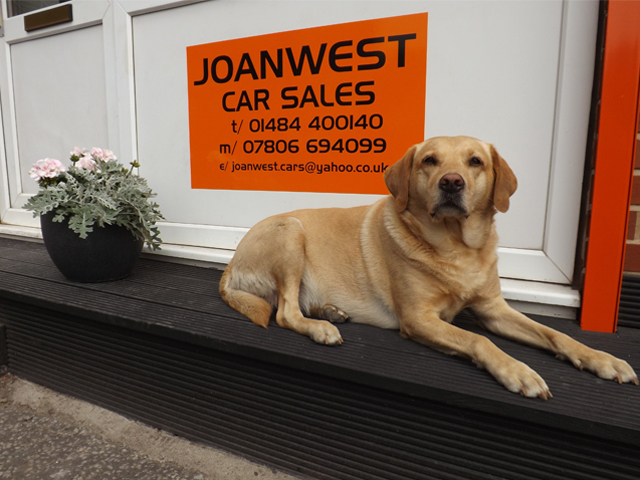 Roxy
Roxy helps out at weekends and is our secret weapon, she sells cars, keeps the children entertained, and gets paid in Bones, Balls and treats.
What our customers say about us
Our Reviews
---
Visiting Us
0.8 miles from Huddersfield train station
Same site as St Andrew's Motor Company